Are you interested in selling your home? We offer the fastest, easiest, most profitable way ever developed to sell a home… and trademarked it. You see the highest offers from the best buyers in the market for your home in 8 days or less.

72Sold Program Explained in this Short Video

72SOLD – Sell Your Home In 8 Days – Program Explained from Greg Hague on Vimeo.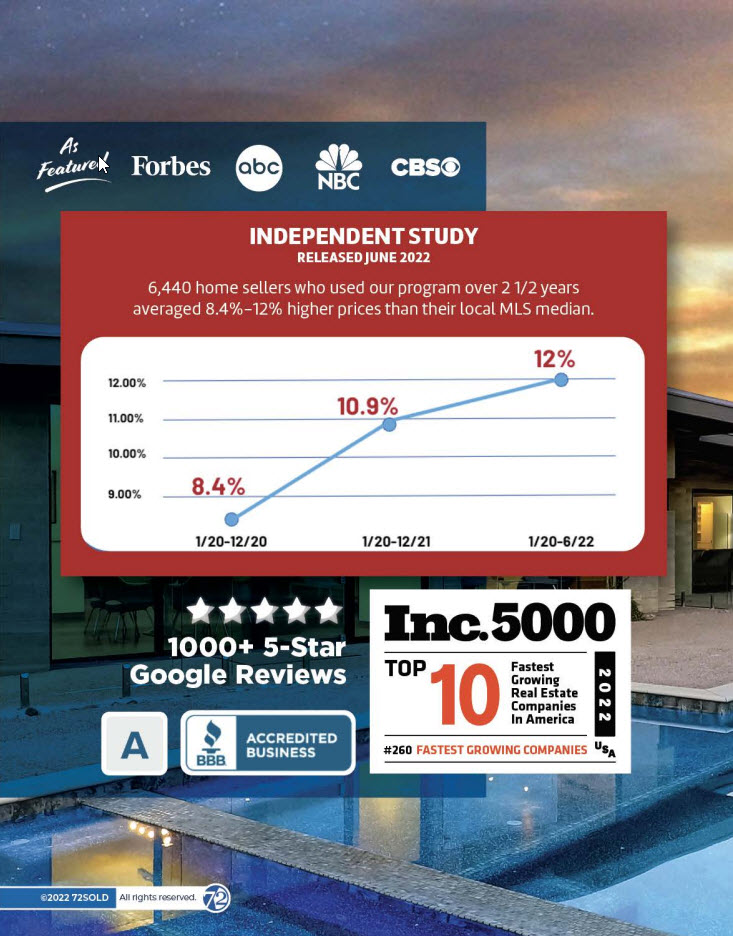 Over the past 3 years, four independent studies showed that sellers who used the 72SOLD program averaged 8.4%-12% higher prices than their local MLS median. 72SOLD is displacing traditional real estate across the country and is now available through the Wolf Home Team in your community. 72SOLD has been featured on ABC, CBS, and NBC news, and was just ranked as one of the fastest growing companies in America. We have over 1500 5-star Google reviews, making us the highest reviewed real estate organization in the country.

It's easy. It's fast. There's no obligation to sell, and no cost if you decide not to sell. Would you like to see our price on your home? Just call Ian Wolf at 201-838-6367.
Ian A. Wolf Broker Associate / Sales Associate
72SOLD Area Director
Office: 973-539-1120
Cell: 201-838-6367
Licensed with Keller Williams Realty Metropolitan